Leila and I went to the park today...in February. It is another gorgeous 70-something degree day here in SD and I feel perfectly alright rubbing it in. That is why I moved here!
I went a little picture happy during our 15 minute park stay (Leila has a short attention span;)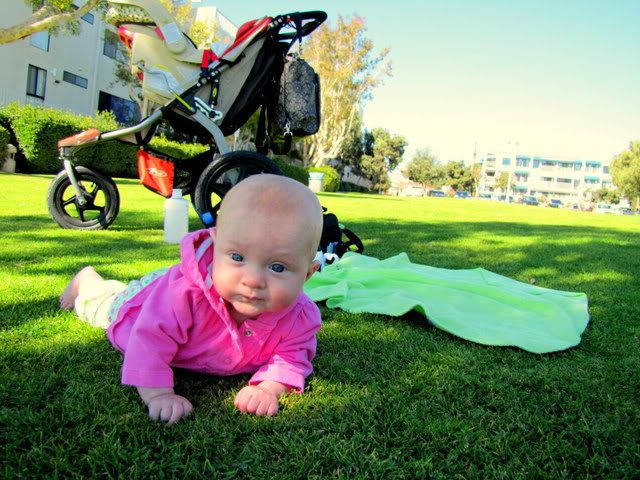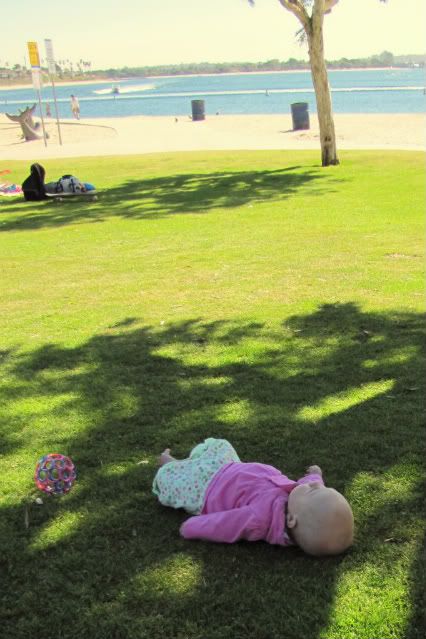 She loved the feel of the grass and was staring at the tree above.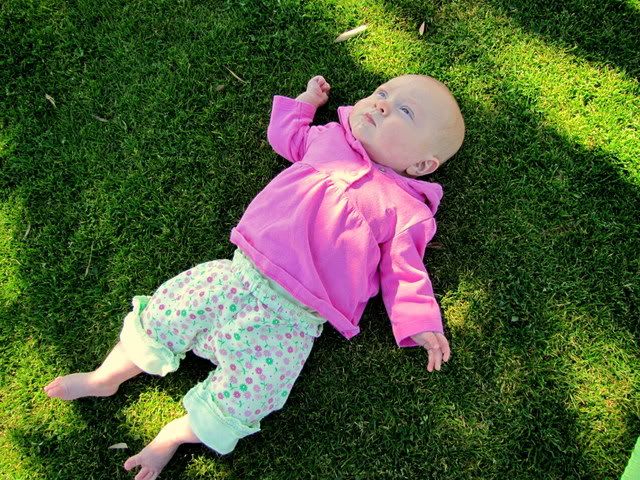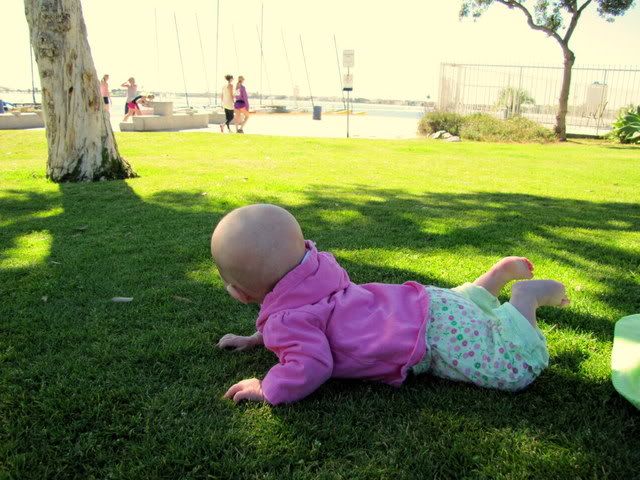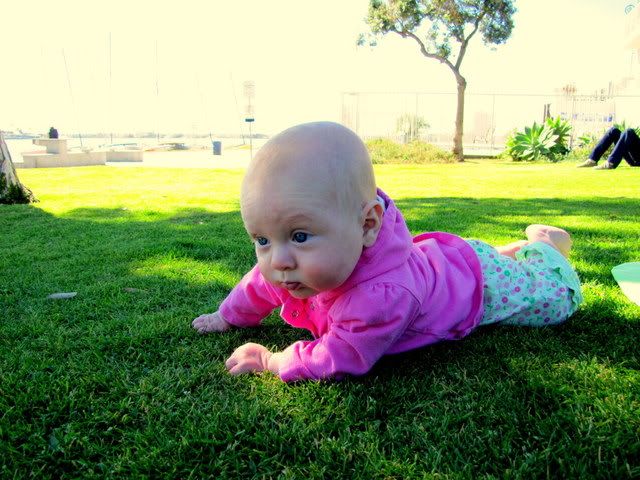 Happy day!
P.S. Leila is such a good napper now that I have time for two posts in one day. Thanks Mom!