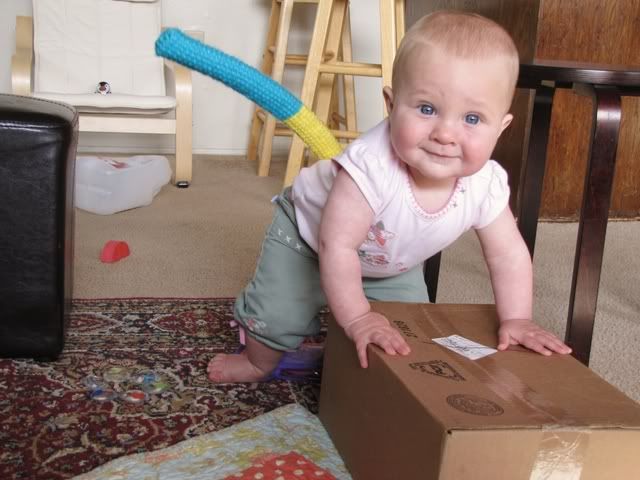 My kid is thrifty. She'd rather us spend money on something more important than toys.
Leila has what she needs.
Empty water jug = days of fun
Box = a great place to hang out
Hanger in pants = ?????
Any guesses?
I'll give you one hint: It was not my idea.