Our new holiday traditions are just emerging and were as fabulous as ever!
Christmas Eve was spent at the Haley's with our San Diego "family". We opened our stockings, exchanged gifts, ate a delicious dinner, and played games.
Jimmy and Leila watching a holiday movie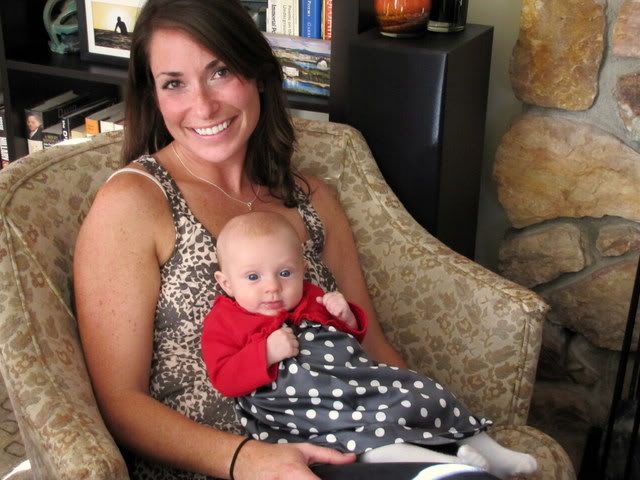 Leila was spoiled rotten with clothes and toys. ;) She enjoyed looking around at all the chaos while sitting on Adam and Courtney. Her favorite gift is a little plush cow rattle from the Haleys. She loves the contrast of black and white!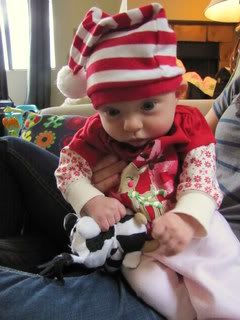 On Christmas day Jeff, Leila, and I stayed home. After our photo shoot (and Jeff cleaned the oven from the bacon disaster two nights ago) Aunt Valerie and Poppy came over for brunch, drinks, and more presents.
Photo shoot...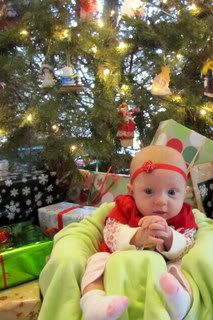 Too much Christmas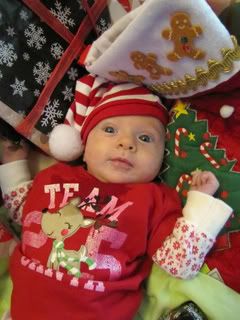 Our new stockings from Baba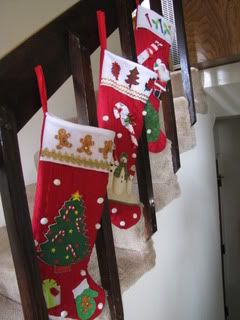 Leila opened a recordable book from Poppy and a red stuffed lobster from her Grandee in Maine.
Both Jeff and I grew up getting a new ornament each year. We love having our childhood ornaments on our tree. It brings back so many memories each Christmas as we hang each one. We want Leila to have the sames experience when she is older.
All of our first ornaments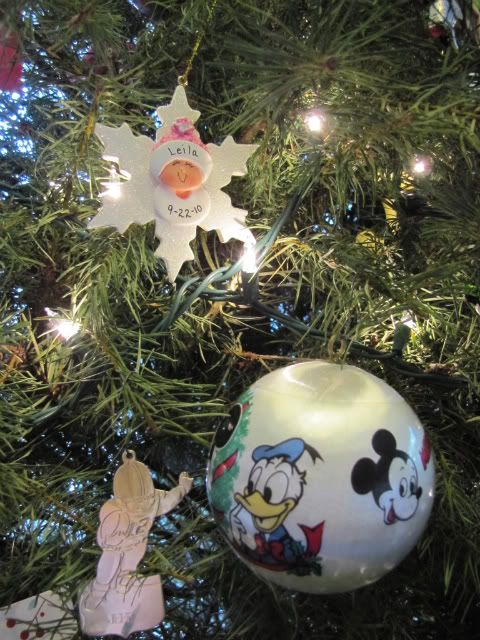 Merry Christmas!