Leila loves the camera. Well, at least she is really use to it!
I am obsessed with taking her picture in all her cute outfits especially since I know she is outgrowing them quickly.
She is
finally
wearing size 0-3 or 3 month clothing at 10 weeks old although some Newborn onesies still fit her.
Hooray! This gives us sooo many more options. Today I put her in a dress to hang out around the house and go for a walk to Staples. I mean,
one of us
has to look our best when UPS or FedEx comes to the door;)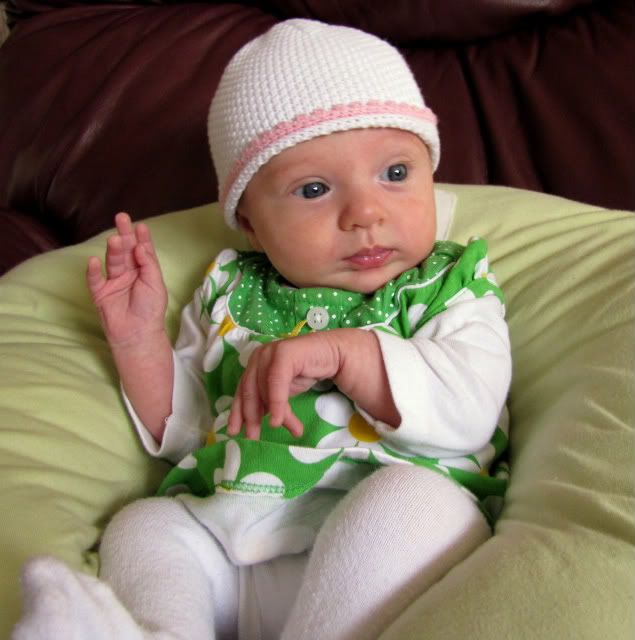 Leila's weekend look...