One of my favorite things about being home was seeing Leila interact with all of her cousins.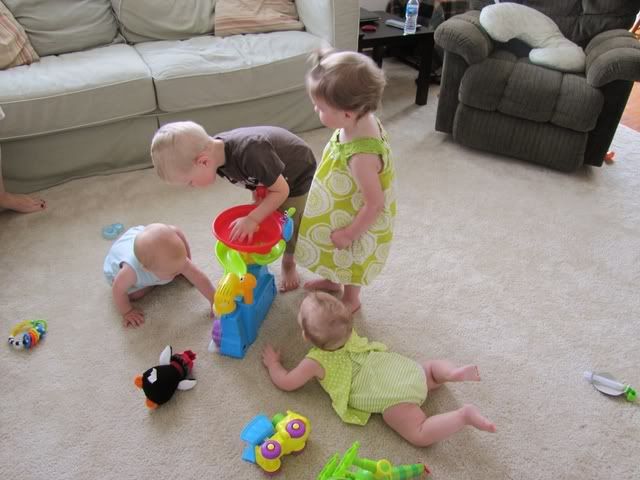 Technically Thomas, Amelia, and Peyton are Leila's second
cousins
(and my first cousins once removed). But who cares, family is family!
Leila was really most interested in the older two kiddos. Amelia was so sweet with her. Thomas played with her by crawling around just like her. I can tell she misses them! Yesterday at our local park Leila crawled to an area with a bunch of trucks and two kids and just sat there hanging out. It was too cute.
Peyton, the youngest, was born in January which makes them about three months apart. She was inspired by Leila's ability to sit and move. On the first day they met she started sitting up. By the end of the trip she was army crawling her way around the room!
I can't decide if Peyton was going for a hug here or just needed some support.
HOPEFULLY the cousins will be able to make it out to SD this year!
A shout out to my baby girl...
10 MONTHS OLD TODAY! xoxoxox