In 1991 I was a freshman in high school. Tight-rolling your jeans and curling your bangs were still cool, barely.
I can remember exactly where I was standing when I swore to my dad
I would never not tight roll my jeans
.
I can still hear him laughing at me.
Probably because he actually is.
I'll never live that one down.
Well, I certainly didn't learn anything from my fashion faux-pas or my extreme way of thinking.
This time I swore, before I was actually a momma, I would never let my child wear a bikini. I didn't want my baby to be...
...I don't know.
I really did not think this one through before I got all judgy.
I never even
tried
to put a bathing suit on a baby, wet or dry. Ever.
I learned very quickly!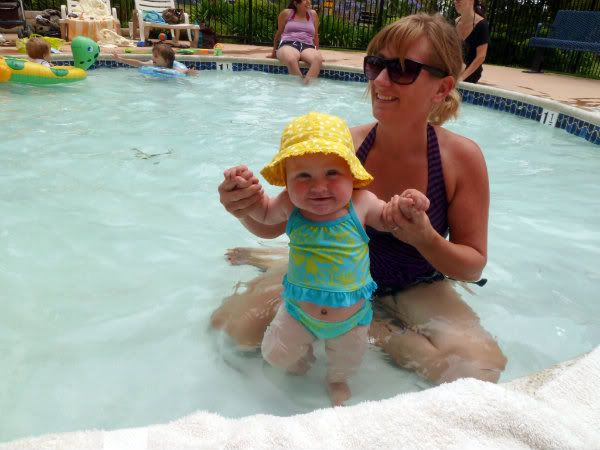 Alright, this bathing suit from last summer is more like a tankini.
Just wait until you see her new bikini!
Maybe this time I will learn,
never say never
.
Crap. I did it again.