I have no problem with Leila getting messy.
I just don't want it happening in MY house.
The outdoor space at our apartment is limited which leaves
us
Leila only a few opportunities to get really messy.
We will happily crash your patio if you invite us!
Finger painting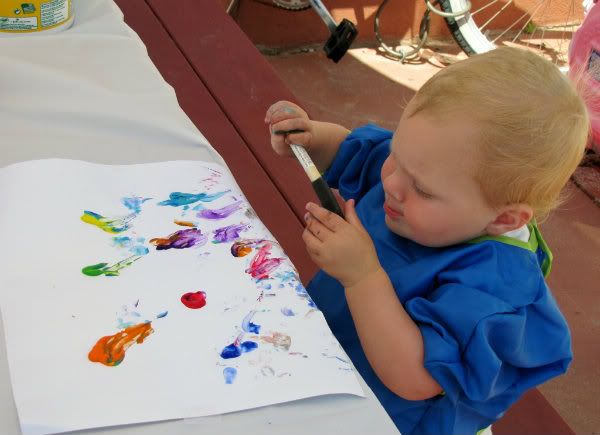 Sponge painting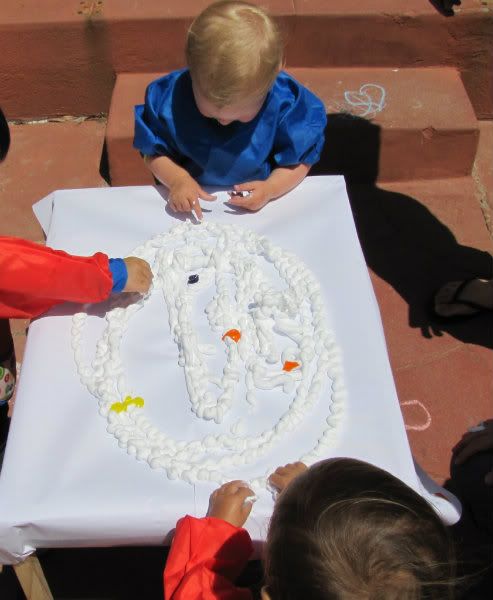 Shaving cream with finger paint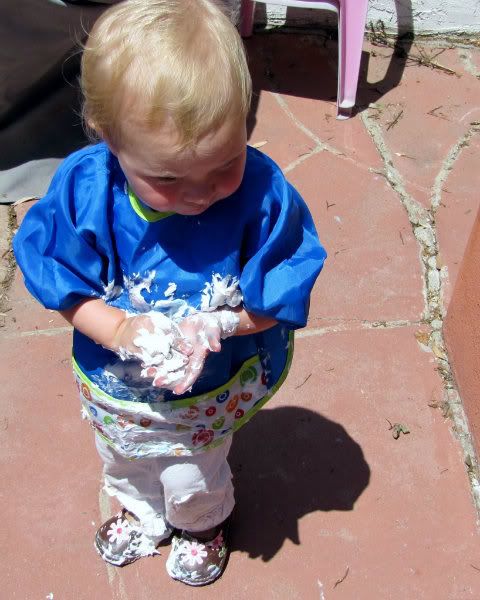 Messy girl
Thanks
Mommy to Elodie
for letting us make a mess at your house!