I have said it before, and I will say it again, I LOVE where we live. Jeff and I have lived in San Diego for nine years and we can still feel like tourists any given day.
Who wouldn't love living in a sunny beach town?!
(Honestly, I could do without the high cost of living and underfunded public school system.)
Now that I entertain a toddler on a daily basis, I have begun to see San Diego with a new set of eyes. The possibilities for fun on a budget seem endless.
A new picnic spot, a local bake sale, a free concert at the library...fun, fun, fun!
Leila with my mom and Aunt Carrie
Watching the local elementary school kids rock out
After seeing
this list
posted on one of my favorite local blogs last year, I was inspired to make a list of my own.
Here's what I have so far...
It's time to take advantage of your hometown! Start your list today.
I plan on adding activities that are not specific to San Diego like bubbles, sidewalk chalk, nature walk, and pet store to mine after reading the posts linked up here...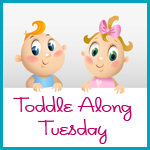 Please share your favorite budget-friendly activities!

Mission Bay on Dwellable