Please tell me I'm not the only one.
Leila is sixteen months old and we've never been on a play-date, until today.
It certainly is not her fault. She's got the best personality around! Leila loves playing with kids of all ages at the park. And yes, that's about the only place we go where she interacts with other kids.
Sad, huh?
I have only a handful of friends in a town I've lived in for eight years, and one of those is my sister. And of those friends, only
one
has a baby. I hang out with people who write things like...
This is why I don't have a baby
.
Leila's only chance for picking up a play-date was at the park.
Actually, we all know that when your kids are young, you are the one making the date. So, the first time I ever swapped numbers at the park I was so pumped. Unfortunately after a couple attempts to match our schedules, it just didn't work out. Since then, I have left the park two times without a phone number of a mommy I clicked with.
I was just too shy, maybe? Worried about being awkward? Afraid of being turned down?
But last week it happened.
We clicked.
Our girls clicked.
She mentioned getting together.
I was brave enough to ask for her number.
We had our first play-date.
And bonus...it wasn't at the park!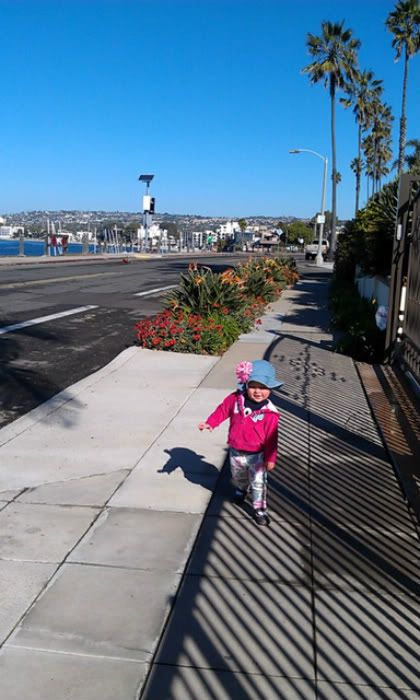 Walking to her first play-date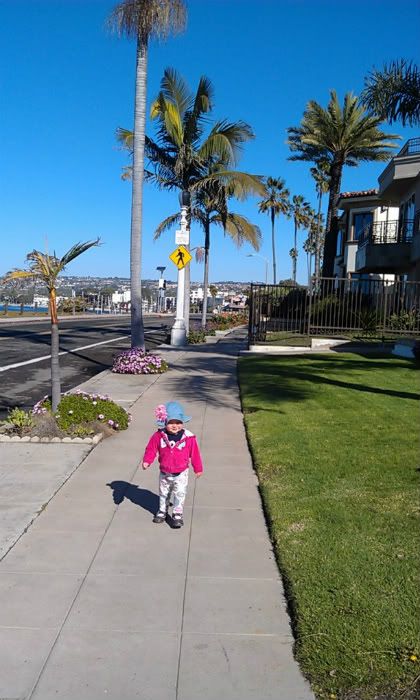 Am I the only one that has trouble making Mommy friends?
Can you suggest any other places to meet Mommas?