Leila is seventeen months old. Just ONE month shy of being a year and a half.
She is changing everyday! It's amazing how many new words she has learned this month. I know this will make it easier for her to tell me what she wants. Hooray!
Everyone has an opinion, right?! Some adults mention that Leila is small for her age (not in a rude way), but other times people notice how big she is. Personally, I think Leila is the perfect size for Leila! She wears size 12-18 or 18 months clothing. The 18-24 month sizes are still a little big on her. It did kinda freak me out when I had to by a 2T swimsuit for this summer (Yes ladies, swimsuits run small for kiddos too.)
Leila's a picky eater, like most toddlers. One day she'll love something and the next day she'll be pushing it away. I need to remember to respect her way of telling me she's not into my cooking. Otherwise the food ends up on the floor. Obviously way more fun for her!
Leila's favorite things this month include...
Hiding
Playing peek-a-boo!
Swinging like the big kids
Elmo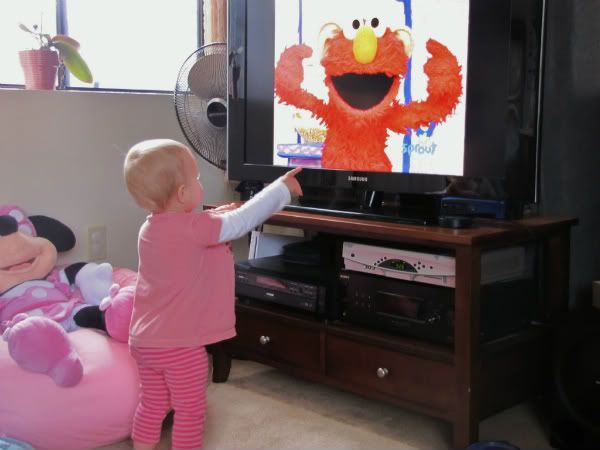 Picnics at the park (apparently she prefers greasy sunscreen head to hat head)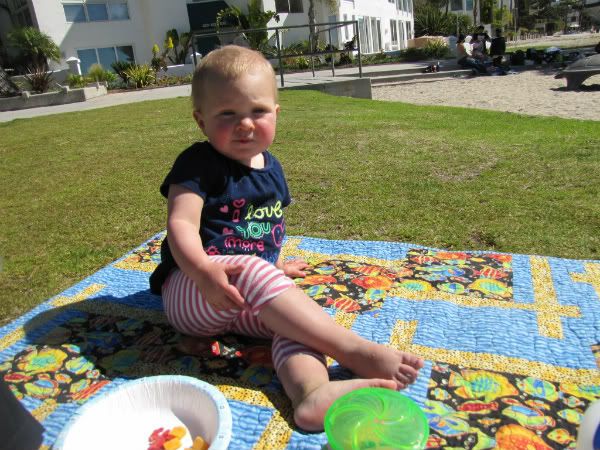 Climbing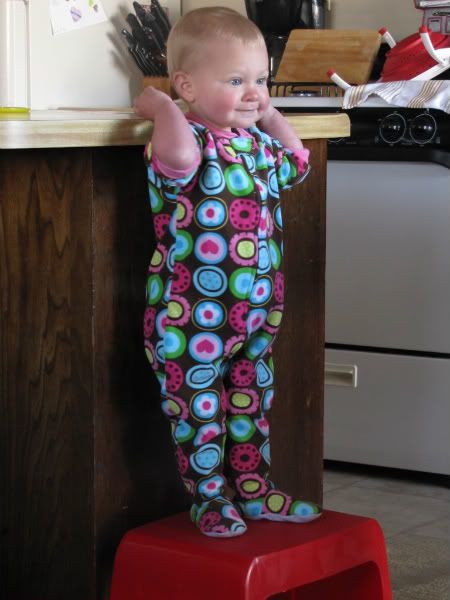 I wish what everyone told me wasn't true...
It goes by so fast.