Fourth of July has always been one of my favorite holidays. Summer, sun, friends, and fireworks. And this year did not disappoint!
It's great to have Leila around! She's into everything...the plants, watering can, cabinets, the stairs, the dogs (until they lick her), and especially people. So good to have a friendly baby.
As for the fireworks, I am fine with missing them this year, we'll catch them next time around. I was not willing to mess with Leila's (perfectly awesome) schedule...our upcoming trip will provide plenty of opportunities to do that.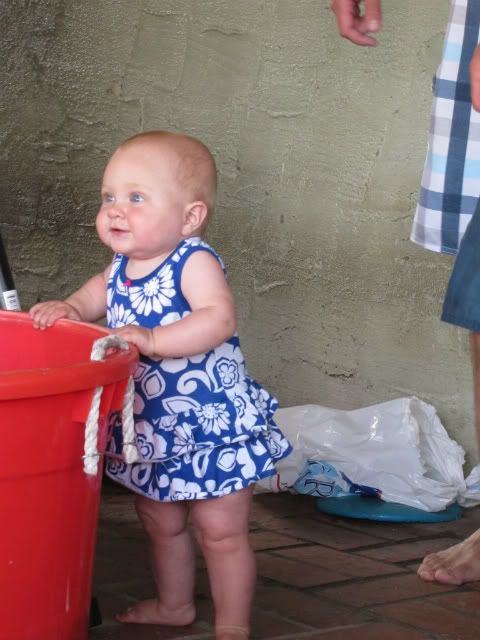 Hope everyone had a wonderful and safe extra long weekend!