Leila is on vacation, which means so am I. We are into our second week of Chicagoland adventures; meeting cousins, future boyfriends, shopping, eating, and of course enjoying time with Auntie Kim and Grandma and Grandpa.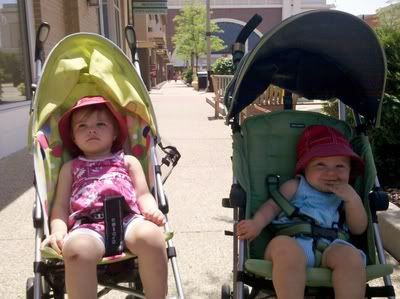 Cousin Ameila and Leila...born 364 days apart
See you next week with a hundred million photos and stories!