I realize Father's Day was last week, but it's been a busy week!
We celebrated Father's day, I wrapped up the end of the school year, cleaned and laundered every inch of our apartment, got acupuncture and a pedicure, all while making time to hang out with my parents while they are in town.
I didn't want to ignore the fact that it was Jeff's
first
Father's Day. So I figured I'd post about what a great dad he has become.
Look! He lets Leila live the dangerous life.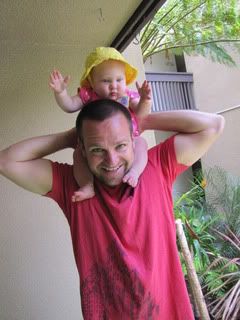 He lets her poke his eye out.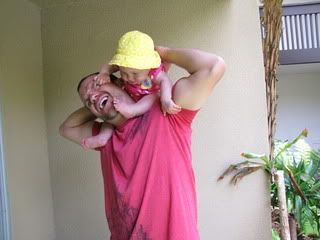 And laughs about it!
Jeff totally gets Leila and Leila gets him too. She wouldn't be the same without him.
Leila loves you Jeff! Happy Father's Day! xoxox