At six months most people would consider her a happy and easy going baby, just like her Daddy. She smiles at faces she recognizes and those she hasn't seen before.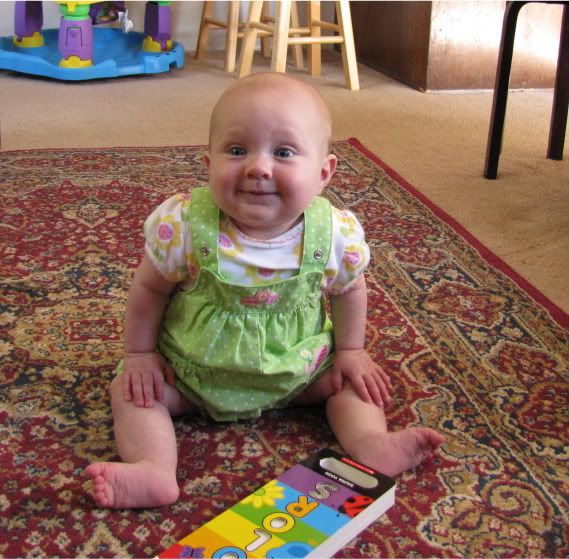 Leila is starting to show us glimpses of her personality.
I love it when I can catch one of her many non-smiling faces on camera.