I am not embarrassed to say that Leila eats jarred meat. I ate Hormel Turkey Chili on my baked potato the other night.
But I am embarrassed to say that I wouldn't even
try
Leila's jarred Country Chicken Dinner.
Leila's pears, apples, carrots, peas, and sweet potatoes are delicious. I can see why they are so pricey.
But I am a chicken snob. I like very few meals that feature chicken and will NEVER order it in a restaurant (unless it is deep fried and dipped in ranch). Home cooked chicken (white meat) only, please.
Even after reading the few simple ingredients in the baby food...Nope, still can't do it.
Adios vegetarian Leila!
So yes, I expected my daughter to eat and like food that I won't even eat.
What's next...Leila eating onions?!?
Mmmmmmm?!?!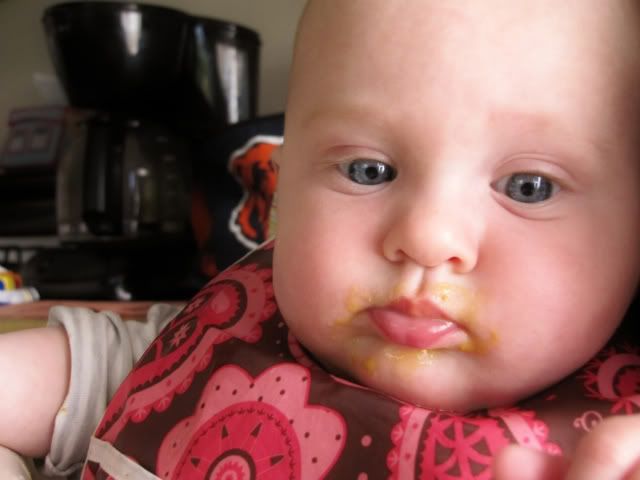 There might be more on her face than in her mouth.
Something to wash it down