Today, in honor of Earth Day, Jeff and I took Leila to her first National Park.
Cabrillo National Monument
is the only National Park in San Diego, so it was a logical choice to visit it during
National Park Week.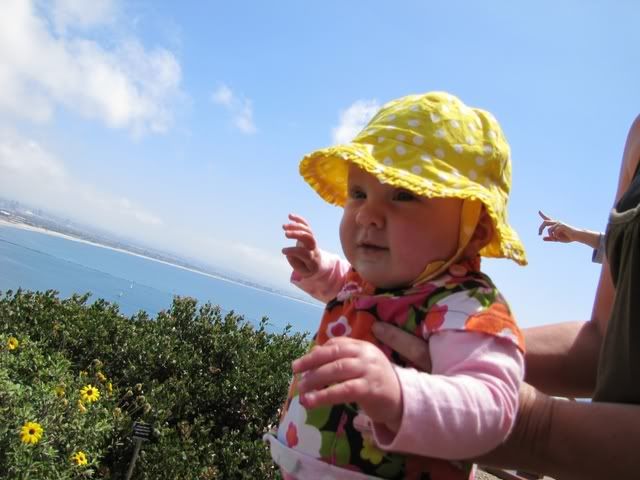 (Yes, National Park Week! Free admission to select National Parks. Awesome, huh?)
Can you see the monument in the background?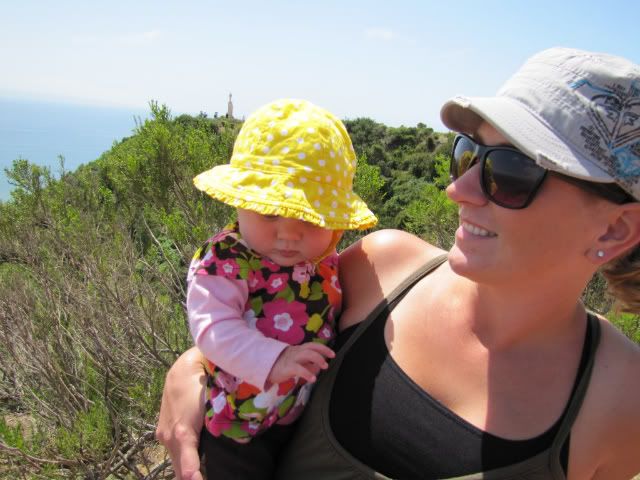 What about the lighthouse?
The trail we took for only 100 yards before we decided neither of us wanted to push the stroller back up the hill. Moderately steep...not for us.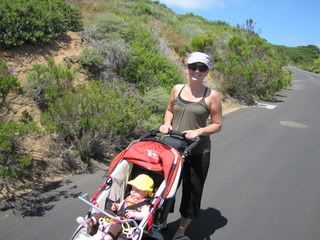 It was a beautiful day. We'll be back next year!