Leila's party in pictures...
Leila ran around looking cute.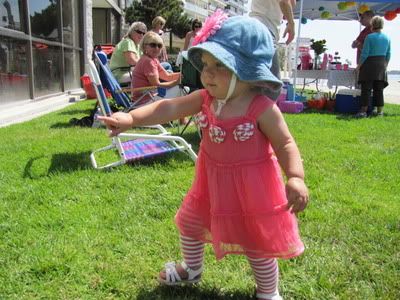 Acting all big and ONE years old!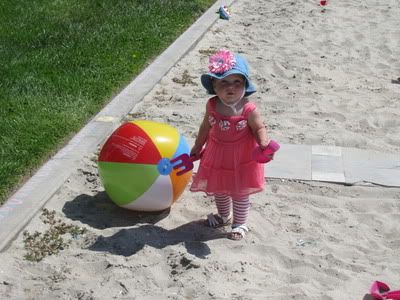 Grandee came the furthest...all the way from Old Orchard Beach, ME.
Her BFF Kennady came! She brought her mom too.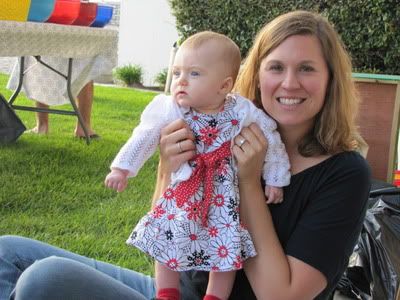 Digging into her awesome rainbow cupcake.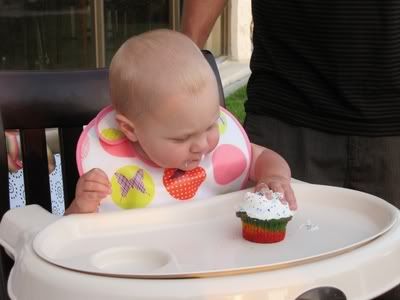 Betsy made an
INCREDIBLE rainbow cake
. She was actually the one who inspired the party theme. I cannot believe I did not get one single photo of the rainbow awesomeness that we ate. Check out
Betsylife
her photos RULE!
She got frosting on Daddy's nose.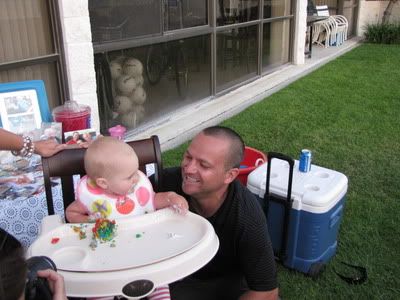 He got payback. Nice work Jeff!
Leila loved her cake, presents, and playing but most of all she loved Wills. I'm pretty sure this gorgeous grin was just for him.