Another round of September fun this weekend! I agree with the
rest of San Diego
...September is the best month.
Although ten years ago our lives changed forever, we have so much to be grateful for, inspired by, and in love with.
Many important people in my life were born in September. My Baba was born on the 9th, Leila on the 22nd, and my mother on the 24th. There are about four other September birthdays of people I love that I can think of right now!
This weekend we celebrated Leila's upcoming birthday with an old friend, Amy. She's been my sister's BFF since Kindergarten! She's visiting from Chicago with To,m and was instantly obsessed with Leila. (She will admit it herself.)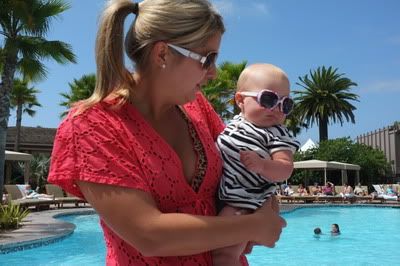 (Amy also happens to celebrate her birthday in September!)
We had a little birthday singing and dancing in their hotel room after some pool time and lunch.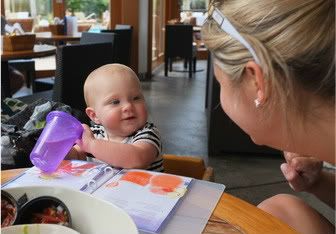 (Looks like Leila is obsessed with Amy too!)
I love the look on her face here.
Wow. For me?!?!
Thanks for celebrating with us Amy and Tom!