Bath time (nicknamed "The Spa" by Aunt Val) is suppose to be a relaxing part of our nightly routine.
Can I consider it part of our nightly routine even if she doesn't get a bath each night?!?
But this little girl cannot even sit still long enough to take a bath.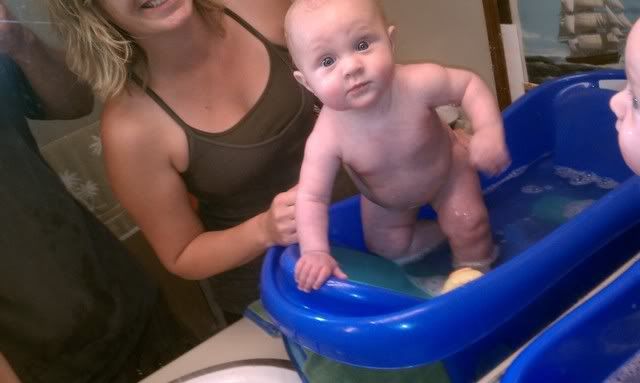 I should probably NOT be celebrating the fact that I allow my daughter to stand up in the slippery bathtub. But I am.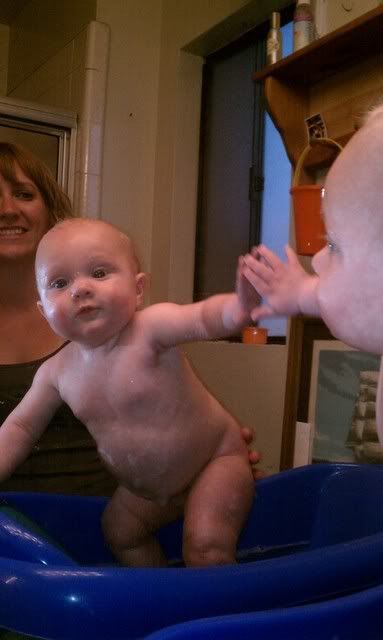 Leila has been pulling up and cruising around on EVERYTHING these days. She loves standing up and is so proud when she does it all by herself.
The other day Jeff was concerned that she had be standing against the foot rest for too long. Too long? Imagine if you could only lay on your back or belly for seven and a half months. You'd want to stand all the time too!