It's been cloudy and cool here at the beach this week. We
maybe
saw the sun for an hour yesterday. I kind of like this mini change of seasons we have in San Diego. Just when I've had enough the sun will be shining for an entire month!
We stayed home today and hung in our p.j.'s all day long. Our pajama jam was my favorite by far! Check out DA-gee (as Leila calls him) in the background.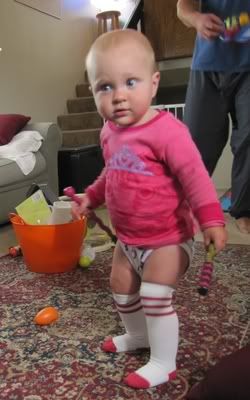 We're jammin', jammin,...and I hope you like jammin' too.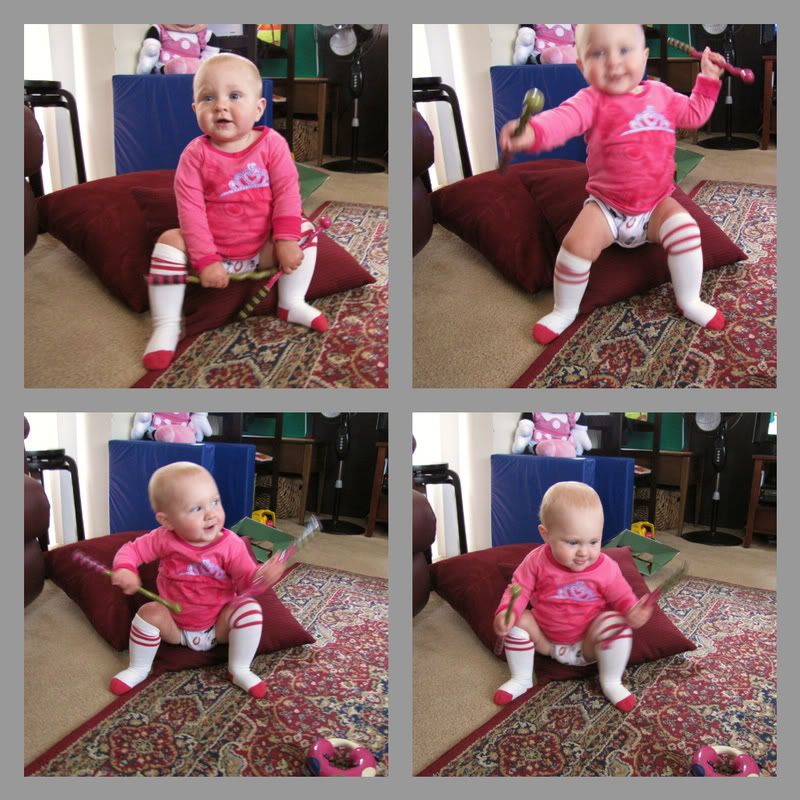 After awhile I could tell Leila had enough up-close Mommy and Daddy playtime.
Jeff said she practically dove into her crib when he took her down for an early nap. That girl loves her alone time. Or could it be the eight pacifiers in her crib? Perhaps it was the awesome jam session?
Sunday funday...family style.