Thank you for having me, Jen!
I am so totally honored to help fill your space while you're away.
About me:
In honor of Jen's trip, let's talk about travel, shall we?


When I was pregnant with Ryan, I channeled most of my worrying toward three things:
1. The physical act of childbirth. That seemed pretty scary.
2. The fact that my feet might permanently grow a size. Cuz… ugh.
3.
How I would ever be able to efficiently pack for a trip with an extra person.
I've never been a very good trip-packer. If I had my way, I would take my whole closet with me because – who knows – I might feel like wearing that green shirt that I haven't worn in 4 months. Or an unexpected cold front could come through, leaving me stuck with too many tank tops and not enough sweaters.
I'm the girl who packs 5 different pairs of shoes* and three purses to visit family in Cleveland, where everyone wears sneakers and carries the same purse every day until it falls apart. My suitcases are always jam-packed, on the brink of over-flowing, barely two pounds under the airline weight limit.
How on Earth would I fit a kid's stuff, too? Bibs and back-up bibs and outfits and back-up outfits and blankets and back-up… we would never be able to travel again!
A strange thing happens when you become a mom, though. Priorities shift. You find yourself less concerned with being able to easily access a brightly colored
scarf to throw about your shoulders as you exit the airport and more concerned with whether your kid will scream for four straight hours and 100 perfect strangers
will sulk off the plane hating the very sight of you. So you pack every toy that has ever made him smile, every book he has ever cooed at and every outfit
that fits him.**
After several cross-country trips with Ryan – and never going over the suitcase weight limit, thankyouverymuch – I was convinced that my over-packing tendencies had been cured.
Kid needs: bib (just in case), favorite blankie and pillow pet... check!
Mom needs: plain tank top and little-to-no accessories... double check!
Because recently, as I began packing for my first trip away from my family – a girls' hiking trip to Utah – a thought flashed across my mind.
"I get my own suitcase…"
And like a recovering addict getting their first fix in years, I selected the biggest one we have and packed it within an inch of its life. I packed dresses and sweaters and cowboy boots and a jewelry organizer – and yes, I said it was a hiking trip. My friends came to pick me up and I struggled to load my behemoth piece of luggage into the trunk next to their practical little duffle bags.
"Uh, I don't know what happened… first time with a suitcase to myself in over two years," I told them.
With a big family beach vacation across the country coming up soon, I am officially back on the wagon. Three people, nine days, two suitcases. I know I can do it!
Ok, maybe three suitcases.
*In my defense, this was before everyone suddenly decided that brown and black are both neutrals and do actually match.
**In case he spends the flight vomiting instead of screaming, which is always a possibility.
Stop by and visit me sometime!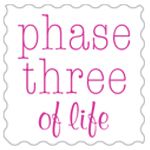 Thanks Megan! You had me laughing, as always.
I am packing right now. I
have
to bring two suitcases for the two of us...it's my duty as a lifetime member of the over-packers club. (I also am expecting to pay the fee for going over the airline weight limit.)