Adventure time: Leila's exciting mid-afternoon experience. This phrase was originally coined by the one and only, Leila's daddy.
I just love that Jeff calls it something that sounds better than it really is. Most days adventure time starts as a walk and ends at the local park. Some days it really about us, like a trip to the grocery store.
Today we went back to Sea World! We found the best FREE parking to go with our FREE pass and to top it off my friend showed me a secret exit that is waaaay closer to our car. All around, Sea World was a success today!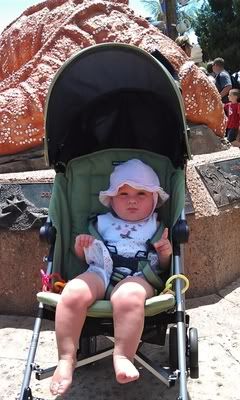 Too bad I still failed.
In the midst of packing the diaper bag and shoveling food in
my
mouth before heading out the door, I forgot to feed the baby.
Yep. Leila's bottle was awaiting us in the fridge
after
our lovely adventure time.
Luckily she hardly missed it with the other kiddos around!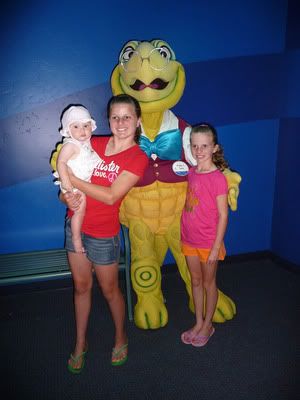 Shelby and Kenzie were great with Leila! They each wanted to push her and hold her. The girls enjoyed watching her as much as I do. Maybe they need a new baby in the family! (Hahahaha, kidding Wendy!)