This is Leila's first year to wear a costume. She didn't wear one last year. (She was still pretty curled up at only one month old.)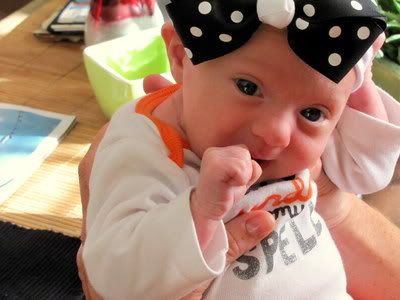 So this year, to make up for that "lost" year, she wore two costumes.
And I decided to go EXTREMELY overboard with pictures. I just couldn't resist capturing this "first" Halloween!
Say hello to...Valerina!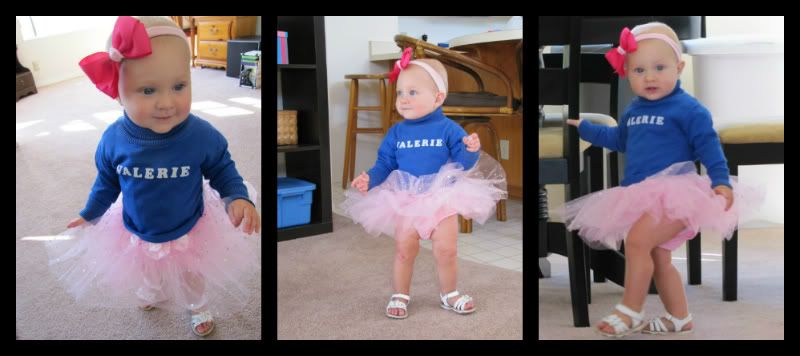 This is Aunt Valerie's turtleneck from when she was Leila's age. All three of us girls received one as a gift from our Aunt Carrie. (Val is the only one that can locate hers.) This ballerina costume was the perfect way to show love to her Aunt Val!
Leila LOVES walks. Not in her stroller though, she wants to walk like us!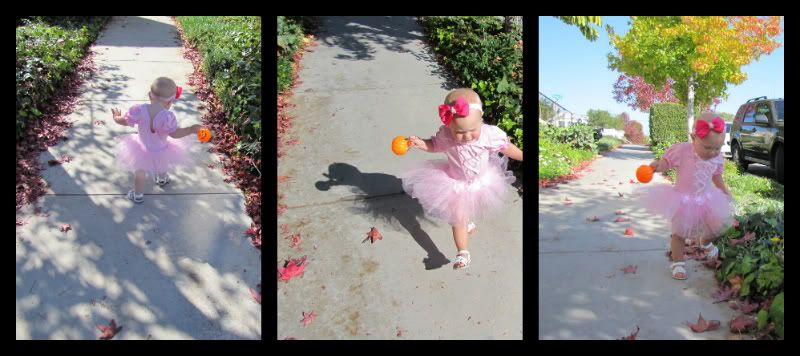 Almost home...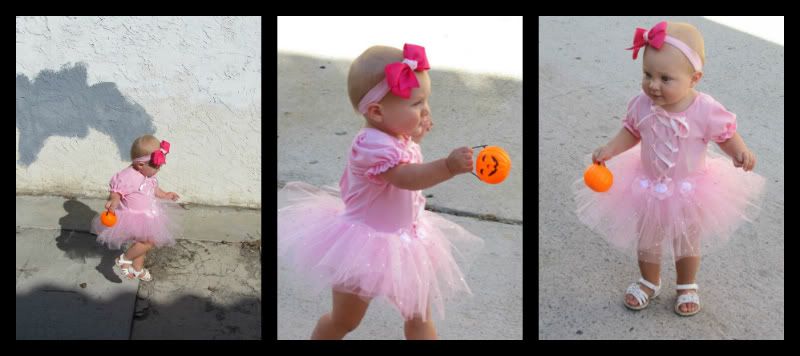 Hi neighbor Tony! Like my costume?
And now we have a little Leila ladybug!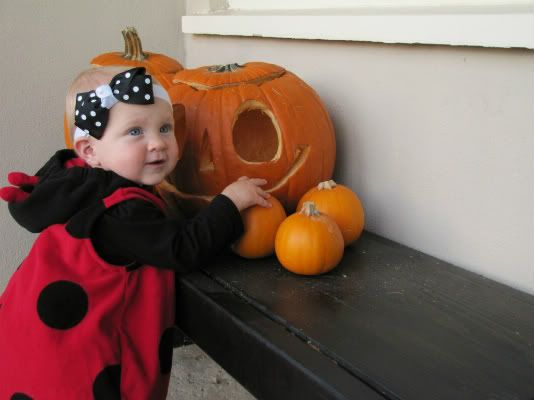 She is apparently over her pumpkin hating.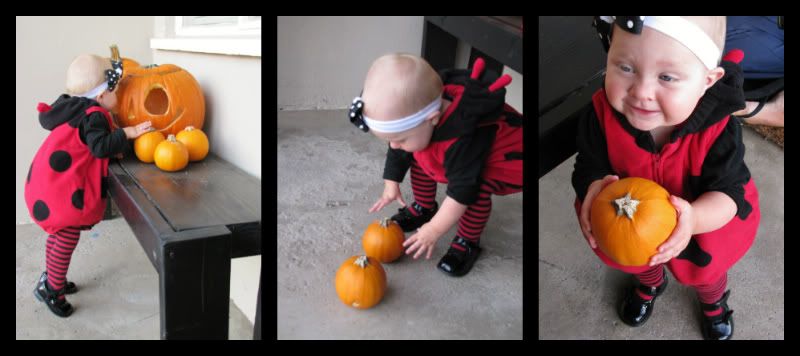 Heading out for some treats!
My first bite of candy. Thanks for the sugar-high Betsy!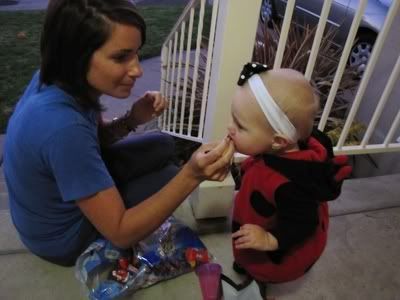 Hope everyone had a Happy Halloween.