Living in decent sized city has its advantages. There is always something to do!
San Diego is the perfect sized city for me! No matter where you go it will take you 25 minutes or less to get there. We have beautiful beaches, harbors, bays, and parks galore.
Last week I took Leila to Balboa Park for the first time. I have no idea what took me so long to finally take her there! So much to see and huge open areas for her to walk around without worry.
She ran through the botanical gardens (and quickly found the exit),
Was mesmerized by the musicians,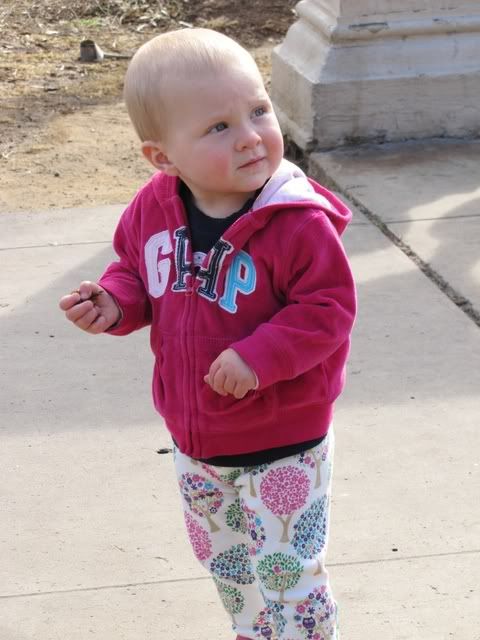 Walked around like she owned the place,
Explored to her little heart's content,
And found the people watching to be equally as exciting.
Definitely heading back to this place more regularly. Free museum admission on Tuesdays, beautiful architecture, a carousal, a playground, fountains, big trees, an International village, wide open spaces, and the San Diego zoo...what's not to like?!