You all know what I am talking about. So many people feel the exact same way this time each year. I am feeling festive!
I love everything about the Christmas season. The decorations, the music, the gift giving, the baking, the warm fuzzy feeling after one too many glasses of wine, and the traditions both new and remembered.
This is the first year we put our tree up in November. We purchased it at a local nursery. (It is so important to support small businesses when you can!) I am a big fan of our fresh tree. Honestly, the smell is faint compared to past years, but I love it's unique shape. It seems like each year we get the "best tree ever"!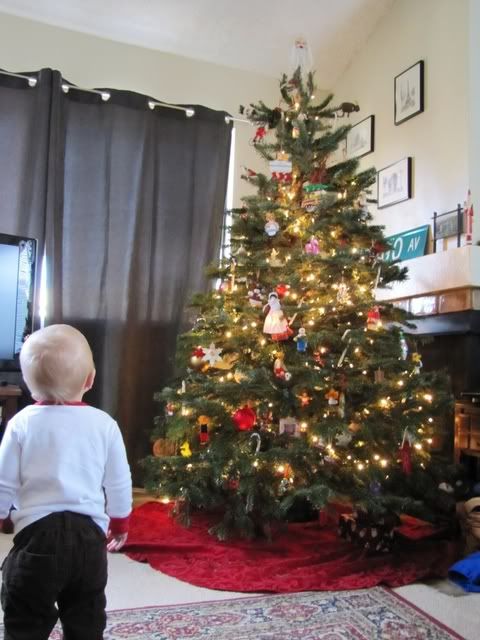 Jeff and I were both given ornaments from our parents each year as children. We tell each other the same stories each year as we unwrap and hang them in just the right spot on the tree.
This year I laughed when Jeff said he had to take a step back after each ornament placement, take a sip of wine, and make sure he was happy with his choice. I laughed because I do the same thing! No wonder we end up drunk at the end of the night.
Leila help us put up a few ornaments this year. She liked throwing them on the tree but preferred to hand me the ornaments to hang. There were a few I had to pry out of her hands at the end of the night!
She's been great with keeping her hands off the tree. I set up two little spots of Christmas decorations that she can touch and play with. Check out her showing me the picture of her and Santa. (Posted pictures to come.) Adorable!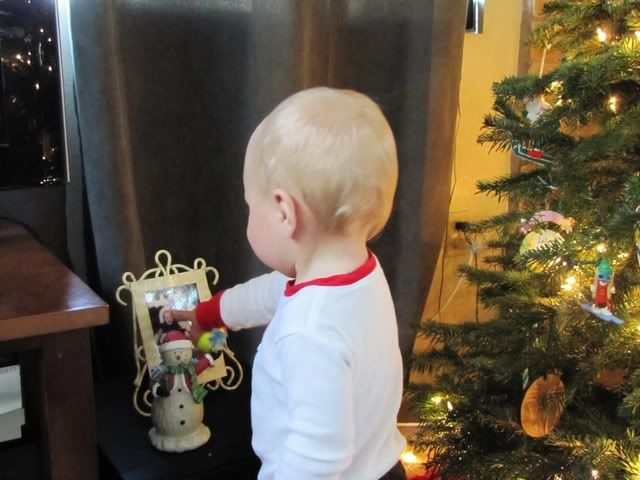 I am excited for all the fun holiday events this month. Kicking it off at Balboa Park's December Nights this evening!
Cheers!