All you really need is a bucket, a cup, and some water.
It is that easy to keep my child entertained.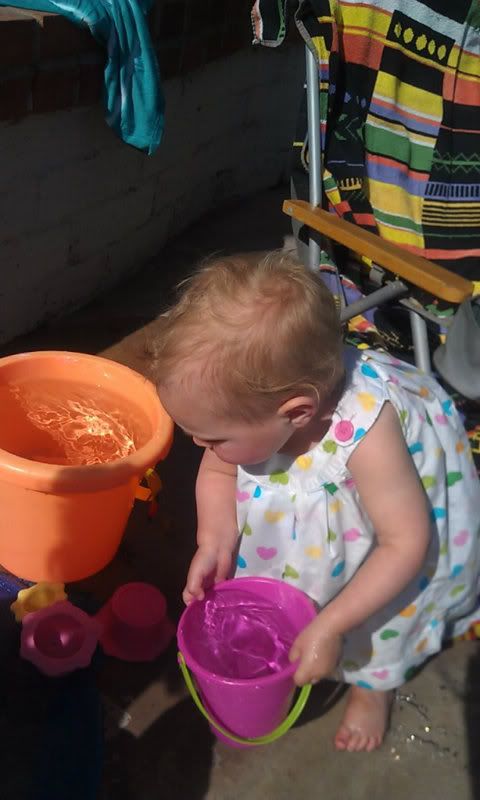 Of course it doesn't hurt that there is a bay just across the boardwalk from our local park. (Remember...the one that we practically call
our backyard
.)
It took me a while to warm up to the idea of impulsive water play at the park. But compared to
all the bags
needed for an "official" day at the pool (or beach), it seems worth it to be impulsive. It's not like I ever leave the house totally empty handed and unprepared.
...Except for the one time Leila's diaper leaked onto her pants and she hung out at the restaurant in her diaper.
We both survived today's impromptu water fun at the bay. Leila did run around in her sandy diaper for a while, but only a six year old boy noticed enough to say anything about it.
She ran into the water, filled a cup or two, and ran out to dump it on the dry sand. Over and over, and then again.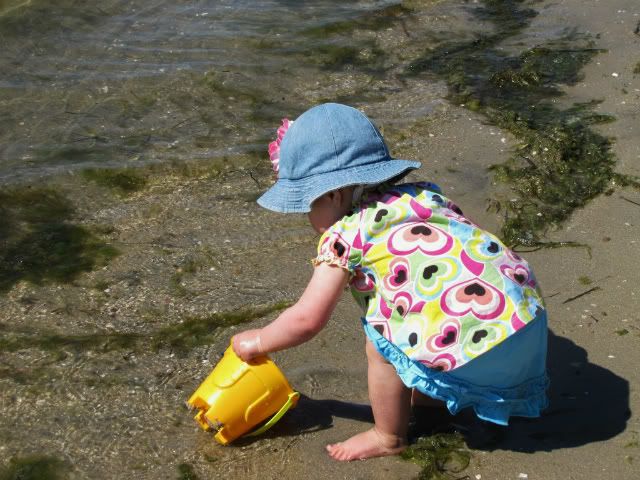 I plopped myself down in the dry sand with no towel and just watched.
Sometimes she would go a little to far out into the water.
She wants to be just like the big kids!
It was cute to watch her pick up globs of wet sand like they did and throw them into the water. She thought she was doing it just like them.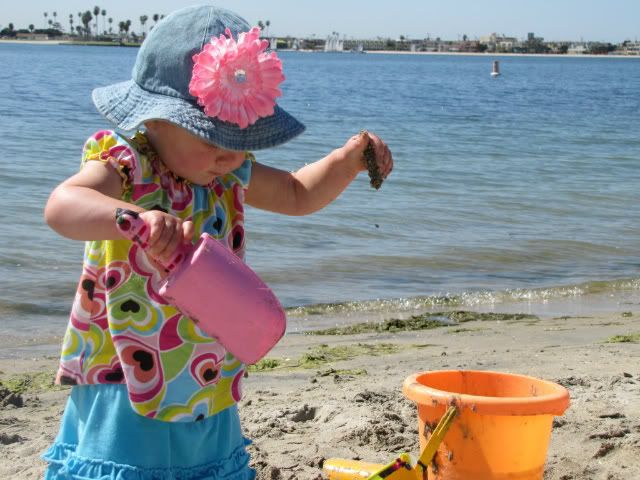 When it was time to go, I wrapped her up in a receiving blanket I found in the stroller. On the ride home she was quiet, tired, and completely worn-out. Another successful "adventure time"!
I'm hoping for a long nap this afternoon. Leila is not the only one worn-out from water play!